3D-PRINTFARM & ADM-FACTORY
THE FUTURE OF MANUFACTURING
From file to product in no time.
Harvest the advantages of AM technology, giving you flexibility in your design process and minimizing turnaround time.
You will be able to, without consequences, change and optimize your product as it evolves through market feedback and
customer reviews.
No longer will you be limited by tooling costs and manufacturing limitations such as shape and tool access
The 3D-Printfarm .dk steps

EXAMPLE: 3D PRODUCT CONRADT
Conradt has a weight of only 1.200 grams and is supplied ready to operate including 3 meters of conveying hose, stainless suction pipe, 2 hose clamps, mounting flange with self-locking bayonet connection, power supply and cable mounting flange with selflocking bajonet connection, power supply and cable.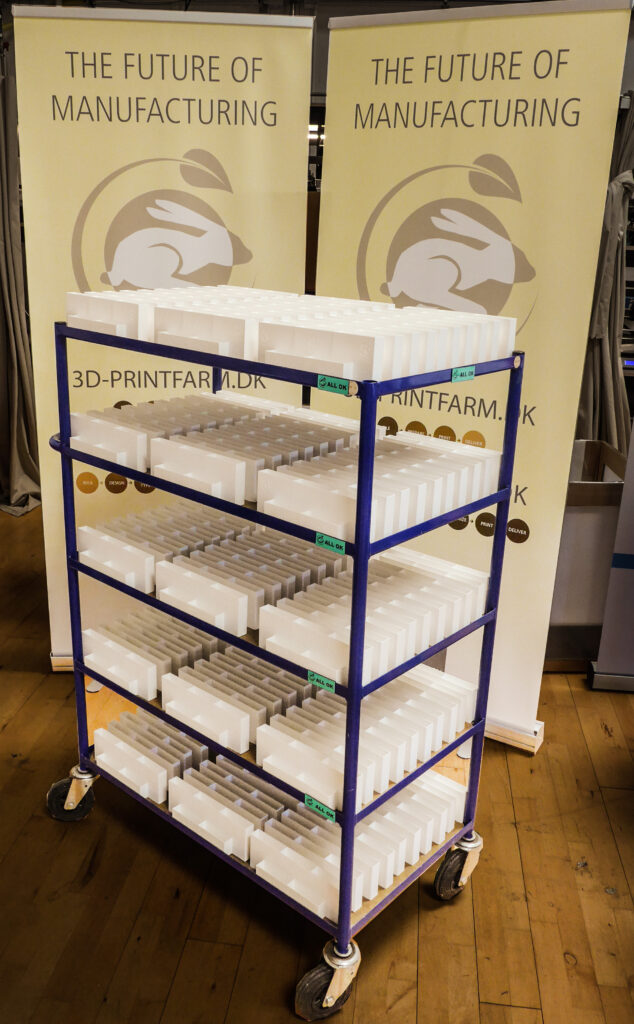 Accessory for the lightest rollator in the world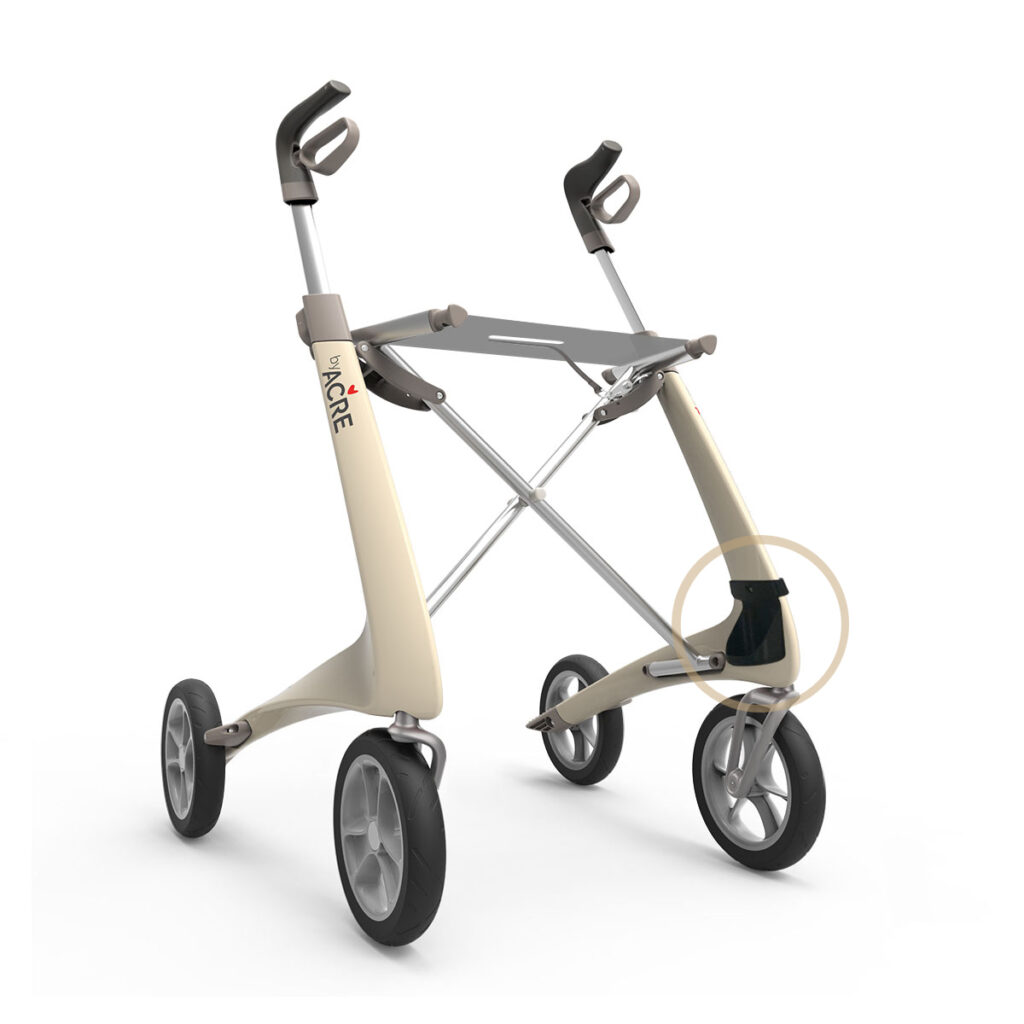 The vision of Danish startup byACRE is to produce beautifully designed rollators for people who may have trouble moving around but still want to discover the world around them, whether it is a stroll around the corner or trip around the globe. As an example, the byACRE Carbon Ultralight is the world's lightest rollator with easy folding, and sleek lines. It will easily fit in any car, train, boat or airplane, so you can keep discovering the world around you.

Accessories are a rollator's best friend, and among the accessories on offer for the Carbon Ultralight are a shopper, a backrest and an organizer. Also, byACRE is offering a cane-holder, 3D printed by Andertech.

By choosing 3D print instead of injection moulding byACRE aviods the cost of making 3 casting moulds and 2 extrusion tools. Furthermore the company can continuously order the amount of cane-holders needed, as sales develop.
And, by using 3D print byACRE secures a number of design possibilities, like making tailor-made versions for specific retailers with their name engraved in the print.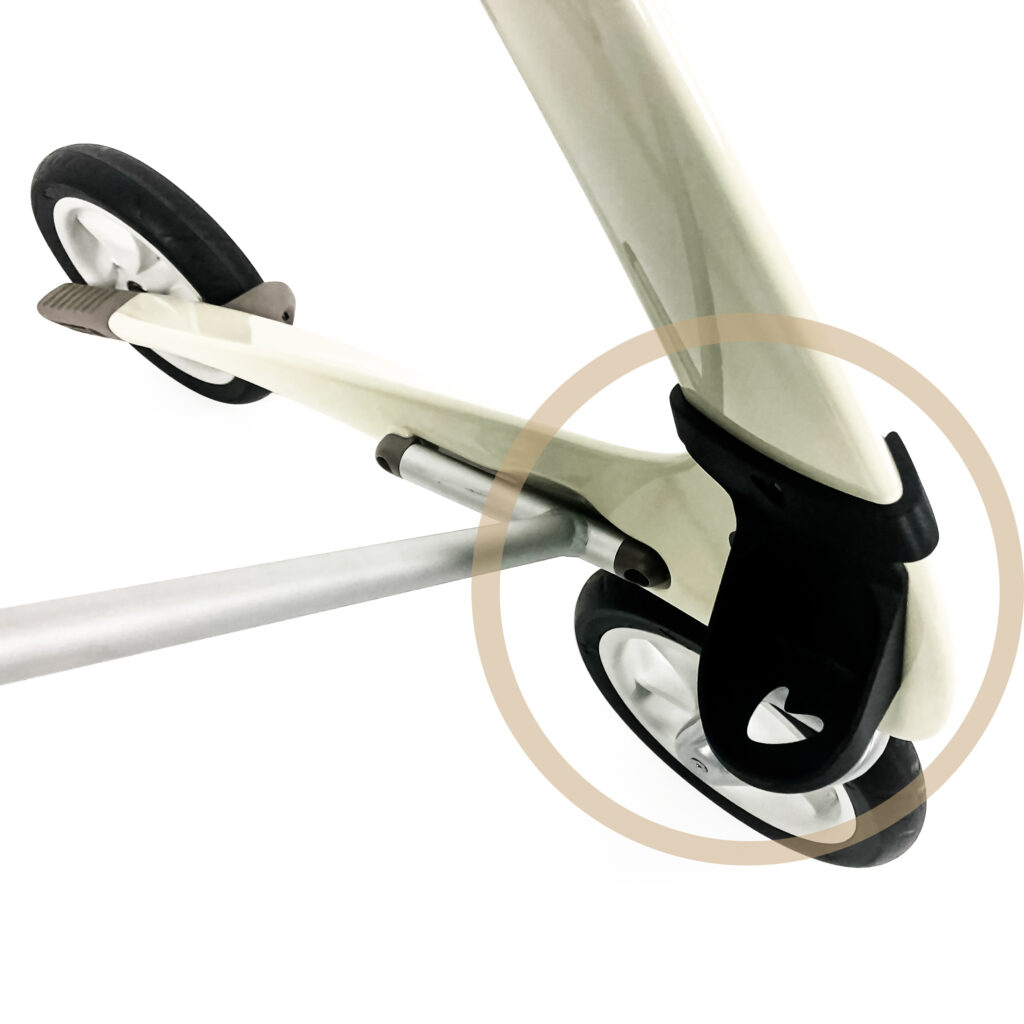 Rollator cane holder 3-D printed
Full service from idea to mass production
We consider 3D printing as a manufacturing method for end-use products, not just prototypes.
Our ADM engineers have the knowledge and expertise to optimize your design for print.
We are capable of replacing complex, expensive andtime-consuming tooling, with fast and flexible manufacturing
of intricate items in multiple colors and materials. Additive technologies allow us to overcome many designand
process-related limitations of conventional production. In order to fully exploit this potential and to make best
practical use of this freedom of geometry and design, an advanced level of specific additive engineering experience
is needed. With combined forces, your vision of the intended product plus our Additive Design & Manufacturing (ADM), Engineering knowledge, we will develop tailored solutions for innovative and outstanding products together.